This year's theme for the American Music Therapy Associations Social Media Advocacy month is This year's theme is "We are . . . " centering on exploring and honoring our identity as music therapists and as a distinct and stand-alone profession, unique from other professions and professionals with which we work. At my studio, since coming back from the holidays, we still are not in full swing due to weather and flu season. However, college classes have begun and the Music Therapy clinicals which I supervise began this week. Last week, when the students visited their clinical sites, one of the sites, a geriatric facility, showed the students a short film that they show to new-coming staff or volunteers. It was about accompaniment. The staff that showed the film told the girls that she was sure, as Music Therapy students, they would be able to relate to this. As I watched the film, I thought about how true this was. The skill required most in accompanying is the ability to listen intently and deeply. Also, an accompanist needs to listen reflectively. We need to listen to our clients and our response to them. Like I told my students, for some situations, a plan is good to have in order to give a direction to our session; however, once you are there, a Music Therapist needs to be in the moment and able to take what is given at that moment in time and proceed from there. We often make the clarification about music education verses Music Therapy as the focus of education. It ultimately is to gain in musical skill and the focus of therapy is the process.
Music Therapists work from birth to the grave, accompanying in various stages of life. Music Therapy assisted childbirth accompanies not only baby, but also mother in gentle entrance into this world, Music Therapists working in hospice assist in gentle and peaceful departure out of it, watching and listening to the individuals involved and accompanying their process, assisting in a gentle, natural journey. Each individual's journey through this life is a unique and individual experience, sharing commonalities with others who have similar experiences, yet bringing their own individual past, thoughts, and differences to the situation, making it a very individual experience. A good accompanist has the music and the agenda prepared; however, we must attune to the performer, being ready at a moments notice. If nerves should temporarily override or situations occur that were unplanned, one must be ready to adjust at a moments notice so that the audience's perception of the performer is nothing less than radiant. So too must a Music Therapist be ready at a moments notice, whether the process is including moments of joy, grief, pain, movement, anger, etc., and accompany that individual in the process to where they need to be, where they are going or where they need to be gently guided. This can only happen by attentive, watchful, concentrated listening and responsiveness to the person(s) involved in the experience. Our musical knowledge, knowledge of the experience (childbirth, autism, disability, brain injury, communication disorder, emotional or mental disturbance, diagnosis, ) can be a resource or a guide to our empathetic accompaniment.
Yes, I think the staff that said, and perceived that Music Therapy students could relate to the film on accompaniment, had made an impeccably appropriate assumption.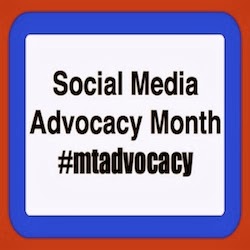 Antoinette Morrison, MT-BC