As a Music therapist, I believe one of the most important skills one needs is to be a very good listener. And when we are done listening, we need to listen some more, at a deeper level. What do I mean by this? Let me give a couple of examples.
One time, while working with a group of young teen boys with emotional difficulties, one of the boys came in that morning. He apparently had been having a difficult day. He came in displaying impulsive behavior, then immediately began doing what he was asked for a few seconds, then impulsive behavior again. This was not typical for the boy. The boy displayed some more impulsive behavior, then asked for a particular song for me to bring in, saying, "Get the clean version, make sure you look for the clean version." This was followed by more impulsive, disruptive behavior. Every time I asked the boys to do something, he was the first one to follow through, but then displayed more impulsive behavior. As I listened and watched the behavior, I also listened to the staff member who seemed to be worn down by his behavior, also not typical for this person, who seemed continually ready to extinguish the poor behavior. More time was spent with the behaviors, but was always followed by "straightening up" behaviors that the boy employed on his own. That phrase, "find the clean version, the clean version" was what I kept hearing. The boy, once again, began with the disruptive behavior, was confronted and ended up losing control and leaving the room, probably only 10 minutes into the session.
We are all human. I had only visited with this behavior for 10 minutes, unlike the staff member who had clearly been with this all day. It seemed to me that this boy could not get control, but was trying. When I went home, I listened to the song. The message in the lyrics dealt with living with addiction and seemed like a hopeless cry. This was just my own thoughts. The next week was very different. The boy came into the session with much better self control and had earned the opportunity to have his song played. As I was getting the tune ready, I told him I had found the clean version. He proceeded to tell me, in a very serious, respectful manner, about the song,s composer, the history of the tune (which was about a life with addiction), and other tunes on this album and why and when they were written by this singer/composer. This kind of genuine interest, seriousness, and openness was also not typical for this boy. My role in this group was not to delve into individual client history, so the appropriate authorities were made aware of the lyrics and behavior, prior and following. I was very glad that "find the clean version, find the clean version" stood out above the disruptive behavior.
There was the 28-year-old woman who had cognitive deficits and, most times, lived in her own little world, not responding to others as she twiddled her fingers in front of her face. As we played music together, she would tell me what she was thinking as she twiddled those fingers in front of her face , unresponsive to those of us outside her thoughts. The characters in her thoughts took the form of Sesame Street characters. She would describe to me how to play what was happening and I would follow through to the best of my ability. After being able to make her stories come to life and tell them,it was reported that she was always more responsive long after the session had ended. This was how our sessions continued for about 2 years.
This woman lived at home with her family, and her only companionship really was her mother, whom, because of her cognitive difficulties, she was dependent on. Every year I would see this woman at a yearly Christmas party that her family and my husband and myself attended. When I would see her there, she would be in a room, standing there, oblivious to the rest of us, twiddling her fingers in front of her face. If I was persistent, she would finally respond to me with "Oh, Antoinette, is that you?" (she did not have any visual problems, she was just too removed to see me).
Sometime during the second year (this was a long while ago, so I do not remember the details of her story I was playing), she revealed to me, though her stories, she was angry. She was angry toward her mother because she was 30 years old and dependent on her mother. I was shocked at this. It was appropriate for her age, but because of her cognitive disability, I did not ever think about this.
That year, when I went to the Christmas party, and walked through the door, I was greeted with an appropriate touch of my arm and "Hello, Antoinette, how are you?" I was shocked (as was my husband who witnessed the same non-response previous years). Although I had listened to her stories through song, and pictured them as she described to me how they would sound, I never noticed the transformation. She had always responded to me in the music room, and her mother had reported to me her responsive behavior after our sessions, but I had never witnessed this without music to accompany her private stories.
I have numerous stories of uncommunicative children who come into Music Therapy without eye contact, in silence, or making odd, uncommunicative sounds, or who spend much of their time screaming or crying. Although some of those children did not understand or process speech when they arrived, many could process or comprehend music that was matched to their actions, their rhythms, their sounds, or their behaviors, and have been able to relate to me and others through those kinds of beginnings, starting with listening to where they are at that moment in life. Depending on the setting or situation, some clients have come temporarily for shorter periods of time, and others have been seen much longer. The ones that are seen for longer periods of time often require me to listen to them differently over time. Those are the ones that teach me how to listen better, to adjust how I listen, because as development occurs, so does responsiveness need to follow the same direction. Teachers of young children often teach them to "listen with your ears, and listen with your eyes." When we listen deeply to others, that is when we learn when it is time for us to lead, follow, or simply leave the space for them to develop more, or be more. response-able. This, for me, requires the deepest listening (sometimes accompanied by careful reflective thought). Listening carefully can help us respond most appropriately.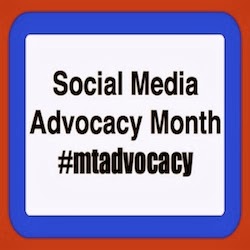 Antoinette Morrison MT-BC